Four R Solutions provides a heavy duty hauling service to haul heavy objects in the Louisville, KY area using our lowboy beam trailer. This service is typically used for construction equipment that weighs 40,000 pounds or more.
Turn to the experts to provide solutions for your heavy haul needs. We do not broker this service as many other companies do. All loads hauled on our equipment and trailers.
Whether your equipment is mobile or not we can handle your trucking needs from start to finish. We will handle all permitting and escort services, as well as any equipment needed to get your equipment loaded. For transparent pricing and superior customer service on oversized equipment transportation, call us today!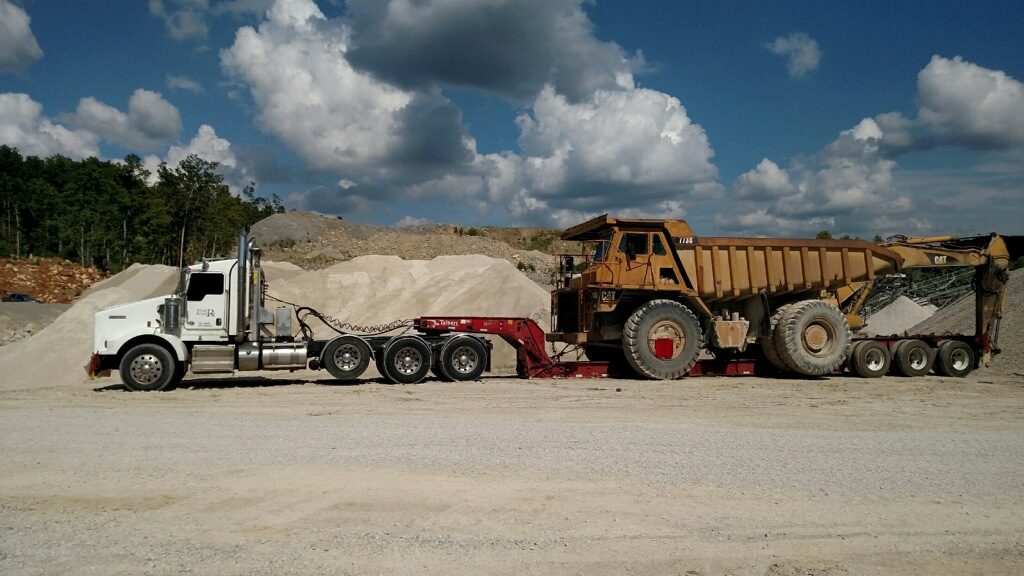 Contact us if you need heavy equipment hauled in the Louisville, KY area.
Heavy Duty Hauling Services are For:
Agriculture
Excavators
Bull Dozers
Backhoes
Cranes
Forklifts
Trucks
Trailers